Today my son is off to Canuck Place Hospice in Vancouver for a visit. It's an amazing place for kids with terminal illnesses, a place for them to get away from it all, and to offer up a rest to parents.
Many years ago, Tristan was diagnosed with muscular dystrophy. Since then, we have learned to live every day to the fullest, to treasure what we have while we have it, and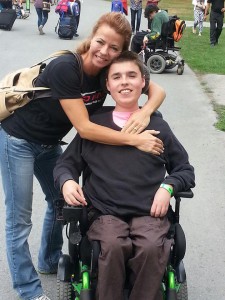 to accept the lot we have been given. Because to deny the truth, and to live in resistance to what is, is surely damaging to the body's delicate cells.
I know. I lived there for many years. And for years, my body was awash in pain, depression, chronic fatigue and fibromyalgia. The labels or the diagnoses never mattered to me: I knew it was a result of a broken spirit, and the subsequent 8-years of my ill health were due solely to this single event.
As a coach and a trainer, I am keenly aware of my health, and the health of the people I coach. I know when something is amiss, it has its physical manifestations, sure, but the emotional and spiritual are running the show. Truly. If you are sabotaging your eating, if you just can't motivate yourself to go train, then you need to go inward….what's standing in your way? What are you really saying to yourself? Maybe you're just not ready to change, or don't want a healthy physique just yet….believe it or not, this is true also.
Fitting in yet another training session, and having to spend the extra time to shop, cook and prepare clean food can be time consuming. But it's a choice we need to take if we want a healthy, fit, active body, and a healthy mind. Because good health never happens by accident. It is a constant choice and a movement into action. Period.
So when people ask me why I continue to train well into my 50's, I say I train because I can. Because my son does not have the luxury of living in a strong, capable body. So when someone makes an obvious excuse for not training, I listen to their reasons, but deep inside, I silently wish I could trade that moment of opportunity and give it to my son, so he could feel the wonder of being able to move his body with strength and purpose. Sometimes health is wasted on the capable among us.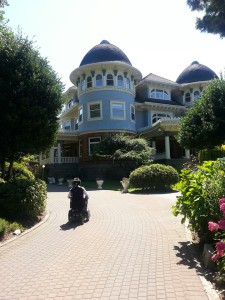 So next time you go to over indulge in poor food choices, ask yourself why you want to hurt yourself. Next time you feel you are too busy to train, think of those who cannot experience the pleasure of that movement, people like Tristan, and the many others struck down with disease and ageing, who can only hold the dream of one day being able to enjoy what we all sometimes take for granted.
karen