So many times, women want to know exactly what my programs are and how it's different than other stuff you'd get on the Internet.
"I can get that for free on the Internet already," said one woman recently. I didn't try to convince her: her goal was clear…its was all about info, thank you very much, and that's cool too. Because if what you want is to see how to do a bicep curl, then it's all there, in colour, on YouTube or whatever.
But if you yearn for a community, for something inspiring (and extremely cost-effective!), uplifting and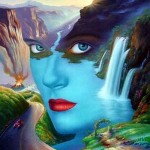 something to define us older women, to help carve a different path of purpose, health and vitality, then that's where the roads converge. Because while we love our reps (and the lovely biceps it carves), my gals know there is so much more to it! But you gotta do the work! If you don't then it's time and money wasted!
Yes, we do weight training exercises, with specific sets, reps, weights, exercise orders. We use drop sets and strip sets. We learn different lifting and breathing techniques. We do whole body fat-burnign moves and shaping, isloation moves too.
We talk clean eating, carb cycling, sports supplements, macronutrients. We swap recipes, listen to tele-coachign calls to inspire and uplift us, and we chat with each other via a Private Facebook page for my 'Inner Circle'.
We come from all corners of the globe, and share a common philosophy: we want to be well and we want to do well. And we want to share it.
More than anything, what we do here at McCoy Fitness and within my Best Shape Challenges and my Healthy Living Program is we live, eat and train from a different place. A very different place.
We call ourselves Warrior Women. Empowered Women. Women who walk in truth, strength and heart. We share, laugh, cry and support other women in being healthy and whole. Oh yes, and we do lift weights. They are one of our many tools to get us there…
I thought I would share with you last month's Tele-Coaching call – The Warrior Woman Within. Because what we do is so much more than lift weights. We live and breathe and think from a different place.
We are Women Warriors!
Thanks to all my Women Warriors on the HLP who have been on this journey with me, and who have allowed me to teach them our way, and to help me create a reference point for other women searching….
We are women supporting women, I always say!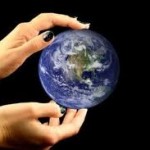 karen
We are Warrior Women!