Last week, I graduated 15 lovely women from my 10-Week Best Shape of Your Life Challenge….

Sarah Watts, from Cranbrook, joined the Challenge after hearing about it from her sister-in-law, a Challenger Graduate herself.    
"I love lifting weights. This Challenge has been exactly what I needed. Not only do I fit into my 'skinny' pants, but my confidence is going way up again too! Plus, I love the muscle tone I am developing and I'm looking forward to continuing the process!"
Misti Miller from Florida found out about the Challenge through Facebook, and brought her tenacity and passion to the process, with great results.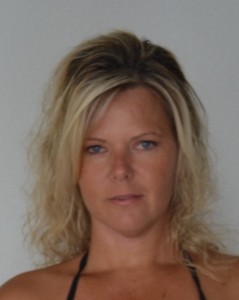 "I have LOVED every part of the challenge.  I am proud that I have completed it and stuck it out!  One thing that you helped me on during this challenge is realize that this is only the beginning, and 10 weeks is NOT enough time.  I will continue working on and having a love affair with me!  I LOVE how I feel, I am STRONG! I am a warrior!  I AM ME!"
My next 10-Week Best Shape of Your Life Challenge starts January 9th, and it's on SALE NOW. Only 20 seats! And I've added on an Advanced 12-Week Best Shape of Your Life Challenge too…for the serious woman wanting serious results. 
They say 2012 is the year of all years. So get on the path today…and join us!
Because it's all about YOU!
Karen
PS Why not Give the GIFT OF HEALTH this Christmas and purchase a Xmas Gift Certificate for a family or friend to take part in a Challenge or my Healthy Living Program.
How? It's easy…I'll send them a Healthy Gift Certificate at Xmas (see sample below) or you can print it off and pop it under the Xmas tree for them, and voila…they're on the road to a healthy, fit, shapely 2012!
Best Shape Challenge XMAS GIFT Certificate SAMPLE.

Healthy LIving Program XMAS GIFT Certificate SAMPLE
Email me with any questions. Until then, stay well! (PS Remember, only 20 seats in each Challenge!)
Karen