My 10-Week Challenge kicked off two weeks ago with a full house! I simply love teaching these programs.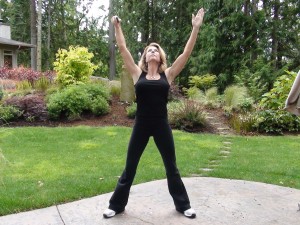 I love seeing who shows up. Like one client who is taking her Challenge on the road with her…all the way to Iqaluit (Nunavut)! Despite the many obvious obstacles, she is doing it! (The only hiccup was when she had to temporarily stop going outdoors because a bear threat!). 
And then there's another gal who is on a cruise for 2 weeks during the Challenge…"That's when I'll need it the most, with all the lovely buffets around."
And there are others with health issues, injury, and crazy work schedules. Some have so little time they don't know how they will fit it in….but they do! And they are!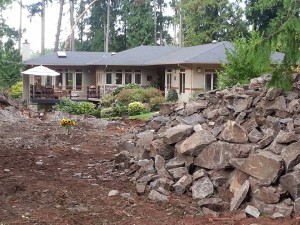 To these women, I say thank you! You are a living, breathing example of the female spirit in action, the one that says "I'm worth it, and life is crazy but somehow I'll make it work."
Life stops for no one. So when someone emails me and says she'd like to do the Challenge but she's away for a week during the Challenge, or her life isn't in order right now, I know she  hasn't made the switch inside. Life will never carve out 10 easy weeks for you. That's the point, really….. Powerful women go with the flow. No excuses. And if they falter…well, we all do. That too is part of life.
Thank you to all the amazing ladies that showed up for our September Challenges. You inspire me every single day, when I hear your stories and share your struggles, but you keep on keepin' on.
I raise my dumbell to you!
Karen
My next 10-Week Challenge starts January!. Reserve your spot! It fills fast!
PS Ladies, don't forget your order for your next EDGE Protein drop off. Order week this week! As usual, discounted for YOU! For Sidney and Victoria residents. For more info, please see my other web site: www.edgeprotein.com