What is it?
Lift 'n Lose™ and Women on Weights was created by Figure Competitor Karen McCoy of Victoria, BC. Karen's goal: to teach women how to successfully shape and tone their bodies through the fine art of strength training.
What do classes look like?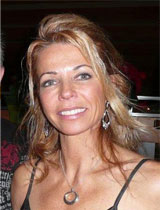 Everything is based on Karen's motto – "You gotta lift weights to lose weight!" In her classes, participants will be shown how to lift weights for maximum results using dumbbells, barbells, and machines. Clients start the journey using Karen's Whole Body program, then move into a Double and Triple Split program for maximum shaping and toning! Pre and post body and fat measurements will be done. Topics include: how to eat to boost your metabolism, healthy fats, carb timing, calorie zig zagging, sugars and sweeteners, supplements, and cleansing. Clients will also experience the power of Karen's 5-Day Carb Challenge and the McCoy Mini Juice Fast.
Is Lift n Lose and Women on Weights similar?
Yes, this is the same course just taught at two different facilities. The workouts, nutrition and lifestyle info is the same. (Please note you must be a PAK member to sign up for Women on Weights).
How long is the course?
Classes run 3 times a week, 1 hour in length. The program is 6 weeks long. Participants are required to provide an email address, as this is how Karen distributes much of the information. *Note: There is no refund for missed classes.
How do we see results?
We take your body fat, weight and body measurements at the start and end of the program. In this way, we can measure the results! But more than that, clients report feeling more energized, losing the weight, and looking more shapely!
I already know a lot about nutrition.
No you don't. Not really. Karen teaches science-based nutrition principals (not market or corporate) coupled with her real-life experience to help you learn how to lose the weight, while cleaning and energizing each and every cell!
Will I see results?
Yes! If you follow Karen's training and nutrition advice, you will definitely see results! (Testimonials at the bottom of this page).
What other things do you include?
Clients learn about organic foods, natural cleaners, detoxification, supplements, herbs and more. Karen's popular 5-day carb challenge and her 36-hour mini Juice Fastare also included. A FREE tour through the local health food store to learn about supplements, alternative foods, immune boosters etc. is provided.
Is there support outside of class?

Yes. Karen provides non-stop articles and videos on training, nutrition, and lifestyle through her popular web site (www.mccoyfitness.com ). Karen is always available via email to answer any questions clients may have.
GREAT! How do I get more info?
Please download my Studio 8 Brochure.
You can also email me at karen@mccoyfitness.com. .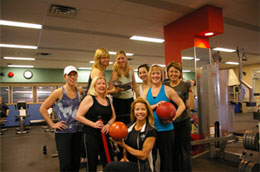 COST:
6 weeks, 18 sessions
– $299.00 + tax.
DATE and TIME:
check back real soon….
9 am – 10 am at Studio 8 (4 spots)
2014 classes
To be announced…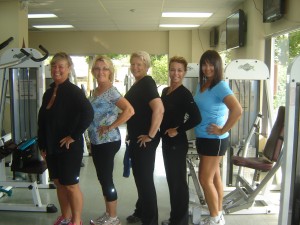 Testimonials
Michelle Bourgeois, N. Saanich BC
"I always thought cardio was the answer…no way, weight training's the key thing. Lift n Lose taught me everything I needed to get to where I am now. I feel great!"
Lesley Arnold, Sidney BC
"The myth about women bulking up by lifting heavy weights is just untrue. Karen kept pushing me, and taught me so much about nutrition, and I thought I knew a lot! I loved Lift n Lose and I love how I look and feel now!"
Janice LeBlanc, Sidney BC
"Not only is Karen McCoy motivational, she adds so much more with nutrition and diet information as well. This is a life changing program that I can truly recommend!"