It was inevitable…I started my own radio show!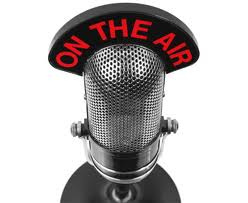 Yep, I'm a busy gal, but I really don't feel like it. My work is my life, really and it's 24/7. And besides, there is still so much work to be done….
There is so much confusion among women on how to train, how to eat and how to live in balance, with purpose, health and passion, in this new millenium. Info is everywhere, but there is little knowledge, less wisdom, and fewer real leaders.  We need more authentic, experienced-based voices, voices like ours, you and me, the 35+ woman, struggling to find balance, working through challenges, trying to reach for the stars. Can we reach them? Yes we can!
So every Monday morning from 9-10 am, I'm hosting Talk Fitness with Karen McCoy on Blog Talk Radio. Did my first show today…cool!
It's just another way to reach out and help women everywhere with their training, eating and lifestyle questions, especially in this day and age when we're all getting older (yikes) and there is sooo much info out there, we're getting confused!
Upcoming episodes will be posted on my McCoy Fitness Facebook page. Because I find we're all thinking the same things, same questions, same struggles, same ponders. Women supporting women, I always say!
Here's today's Q and A  sent in by several women:
– What's the best way to get in shape for the summer?
– What's the best fat-loss supplement?
– Should I choose a low-fat diet and how much should I eat?
– How do I stay motivated?
…and more!
Join me Mondays, 9-10 am for Talk Fitness with me!!
It's the Real McCoy of fitness, eating and living.
No holds barred.
Straight, honest, real answers for todays' busy, awesome woman!
karen