It's always sad when my 10-Week Best Shape Challenge finishes up. After 10 weeks, I feel like I've really come to know each woman in her own unique way, and they all bring something different to the Challenge. (My favourite part of the Challenge is when I do our one-on-one coaching calls, and I really learn just how different, yet the same, we all are!).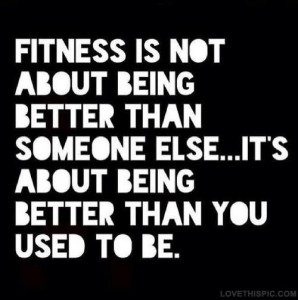 What are the reasons women dive into the Challenge? Some women have fallen off course with their health plan and really need a structured program to get them back on their feet again. Others are confused about all the information out there and want to clear the air. Still others can't commit to a set time in the gym and pay the fees of a trainer, and so an on-line program suits their time constraints and their pocket book. And others are trying to reverse the signs of ageing (yes, you CAN reverse it!) and reclaim their health and their bodies once and for all.
Regardless, what I know to be true is this: no matter where you are in life, no matter your challenges or health issues, there is always a different road available to you. Maybe not now, but somewhere, out there, on the distant horizon, lies your chance. And in that moment, when you say, 'yes' to re-claiming your life, the Universe will conspire to bring it on!
Many thanks to all you brave women who broke out of your comfort zone and dared to step into your potential! And you've found a new tribe….and we're waiting in the wings to help support you. Because we all know that the world is not set up for healthy living, and  we must take the reins ourselves and carve out a new way.
And that's why we call ourselves Warrior Women!
Karen
PS Challenger ladies, don't forget to test-drive your free Healthy Living Program E-Workout for June, and check out the HLP Lesson tabs (along the top of the page) that includes your monthly coaching call, interview, Tips video, recipes and more!  Because getting to your fitness goal is one thing…staying there is another! Let's keep the momentum! (If you didn't get your June HLP Workout Card, email me!)
"Thank you Karen. I had no idea what an on-line program was all about. I assumed it was just getting a workout card and emails from you…so much more! And tons of support, and always from you directly! I am lighter, brighter and feeling great!"  – Melissa M, Alberta
"The Challenge was just what I needed! Down 11 pounds and loving the skin I'm in! Finally!" – Sandy B, Vancouver.
The next Challenge starts in the FALL! See you then!