My Power-UP! Coaching Programs are helping women transform their bodies AND lives!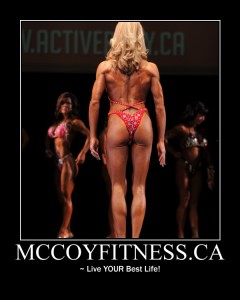 Whichever Level you choose (Platinum, Gold or Silver), we chisel in deep, and get to work on defining, and reaching, YOUR Goals!
Whether it's an upcoming competition, a special occasion, an athletic event, or you simply need to work towards creating an awesome physique year after year, these programs are the KEY!
I combine my 30+ years of training, coaching, competing, and living as a 50+ 'fitness gal', to support you in your Fitness Quest!

THREE PROGRAM LEVELS to choose from…
PLATINUM LEVEL: POWER-UP Lifestyle Program! Being accountable and having their own full-time Coach on board is what real coaching is all about. Bio Feedback Sheets, weekly check in's, coaching calls, email support and changes in programming as needed to keep you progressing are here for YOU! (Competitors will be working in this level).
GOLD LEVEL: Get BACK on TRACK!: A 3-Month Plan, to get you back on track and moving towards your fitness and physique goals! Monthly Bio Feedback sheets, and monthly coaching calls with Karen, to answer any questions and ensure you are on TRACK!
SILVER LEVEL: A ONE-TIME Plan of Action. A Custom Workout and / or Custom Meal Plan, based on your goals, as defined in your Bio Feedback Sheet that you will fill out and send back. Includes a one time coaching call with Karen to answer questions and go over any details.
YES, I'm INTERESTED! PLEASE tell me MORE!

" I have worked with Karen for many years, as a monthly client, and again, in her Power-UP! Program, as a competitor. Karen is an inspiration to me. She has found a way to coach athletes in a drug free, non-fad diet manner.  She addresses each individual's needs and specific challenges.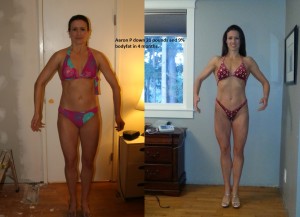 I am a nurse who does shift work, she was able to take the time and evaluate each and every aspect of my training and find a way to overcome the challenges of night shifts. She did this with great collaboration and patience so that I could be ready to compete and present well on stage. I was thrilled to be able to achieve my goals in a healthy positive manner and continue to love training!  I still train with Karen and have for over three years now. I continue to evolve with my training every day!" – Aaron Price, Victoria, BC