After training month after month, people ask me, "What do I do now? How do I change it up? What's the next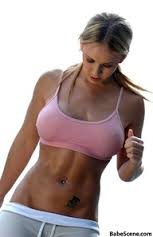 step?" 
Here's my audio response, in a nutshell! How to keep on keepin' on! (And yes, you do keep on keepin' on!)
Enjoy!
My Healthy Living Tidbits.
Karen
PS I've got 3 spots left in my How to Eat, Live, Train and Think like a Competitor (but not necessarily compete). For women who have been weight training  for a time..I'll tell you how we stay motivated, train and reach  goals month after month. And I'll share a  few secrets us competitors use throughout the year! 
When: Saturday, June 29th, my place (North Saanich), 9am-3:30 pm. Only $59.00! Bring a healthy lunch! And come meet some cool, fun women like you! Directions sent out upon sign-up.
By invite only, so email me and we can chat and see if it's a good seminar for YOU and your goals!