I'm interesting in building an awesome physique with a cost-effective on-line program. Which program is right for me?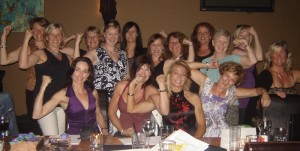 It all depends on your goals and lifestyle, but we highly suggest Karen's 10-Week Best Shape of Your Life Challenge, to get you kick-started! Graduates of the program will receive access to Karen's Healthy Living Program, with progressive, leading-edge nutrition and workouts to continue on your healthy living path! Getting there is one thing, but staying there is another! (Please note, the Advanced 12-Week Best Shape of Your Life Challenge is open to Graduates of the 10-week Challenge only).
What do your online programs include?
LOTS! Weekly and monthly E-Workout cards, with exercise videos, tips, Karen's Coaching Calls, interviews, recipes, menu plans, and more! Each month builds on the previous month, and we eat and train with the seasons. It's the Warrior Woman Way! And our programs cost less than $1 a day!
Is there support?
You bet! Karen is always available to her many clients, far and wide, and she uses audios, webinars, coaching calls, and a private Facebook page to support her clients! We leave no stone unturned in our quest to give our clients what they need and deserve: support, motivation, inspiration and education to get them to where they need to be, and to keep them there!
Do I have to be techie savvy?
Nope, but you do have to know how to work a computer! Our Virtual Assistant, Theresa is there to help: theresa.scholes@gmail.com. It's easy, once you learn how we do things here at McCoy Fitness!
You can contact Karen at: karen@mccoyfitness.ca.