{{{hlp}}}
It ain't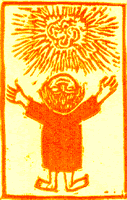 pretty, but it works.
The Bailey Hunger Scale has worked for me for years, and it will for you too!
Basically, if you want to maintain your weight, you eat and go to bed feeling about number 5 or 6.
If you want to lose weight, you go to bed at around level 4.
When you go to bed not full (even a little under-filled, but not starving!), you keep the weight off!
Try it! Bailey Hunger Scale