~ Best Shape of Your Life Challenge!

–

YOUR DEFINING MOMENT!

(WEEK 8)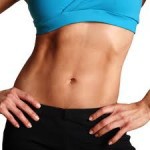 Theme of the Week: The Law of Attraction!
We're going to take a hard left into one of my favourite areas – the mental / spiritual realm. You ready?
'Hang on a second', you say, 'what's this got to do with training and eating?' It has everything to do with everything, including health.
When it comes to health, I've always said health and wellness is an inside job. All the training and nutrition info in the world won't help you if your mind isn't on board and your heart isn't into it. But this week we're going to look even deeper, into the subconscious, where focused intention meets spiritual law, and can bring about that which you seek.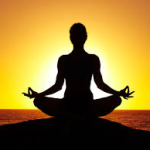 So the Law of Attraction is the first Universal Principal, and in my opinion, one of the most important. It's about taking responsibility for your life, and purposely creating a vision of your life that transpires into reality.
And the Warrior Woman knows this to be true (or at least, you have an inkling, yes/ You've been feeling the energy shifting for a few years now? Ah yes, the growing wisdom and awareness of the 'mature' woman is amazing!)
We're going to stay the course with nutrition and training. I'll add in a few tidbits along the way, but you've got lots on your plate (pardon the pun) and lots of training and clean eating to do. I've added some meal plans to help you.
Don't forget to use your nutrition tracking sheet and fill it in daily to keep you on track. Post this on your fridge! I've thrown in a few Menu Plans for you to try, based on the clean eating principal. (Note, you may have to adjust the calorie count to be in line with your needs).
We're keeping the Triple–Split routine for the rest of the Challenge – 3 different workouts each week. This is necessary to really help burn the fat and add more definition to your physique! Remember, intensity is key here, so practice reach your high point once within each muscle group, ok?
Week 8 : Same – Triple Split – Legs/Glutes, Chest/Back, Shoulders/Arms, Core work

Training: 5 days weight training (yes you can!) with 2-3 bouts of cardio (20+) and core. Do your cardio on separate days or after your training. You decide!
Body/Mind: The Law of Attraction!
VIDEO and accompanying ARTICLES for this week….

Video:

Nutrition:
Support Articles: