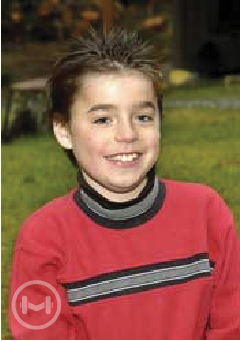 TRISTAN
GRAHAM
CHILDREN'S FOUNDATION
At McCoy Fitness & Health, we believe we live our best life when we give back to the community. To support this vision, Karen has created a foundation, in conjunction with the Victoria Foundation, to help the less fortunate in our society. PLEASE CLICK HERE for more info on our latest Walkathon!
THE TRISTAN GRAHAM CHILDREN'S FOUNDATION is named after Karen's son, Tristan Graham Knapp-Fisher, who lives with Duchenne muscular dystrophy, a rare and serious muscle-wasting disease that affect young boys.
The Foundation's Goals Are Simple:
To raise funds to help support abused and abandoned animals, a task close to Tristan's heart.

To help support her son's charity, ten per cent of all proceeds from McCoy Fitness & Health are donated annually to the Tristan Graham Children's Foundation.

If you would like to make a donation, or if you would like more information, please contact the Victoria Foundation at 1.250.381.5532 or email info@victoriafoundation.bc.ca. All donators will receive a charitable tax receipt under the income Tax Act.

If you would like to participate in one of the charity's many fundraisers, please contact Karen at karen@mccoyfitness.ca.
For more information about Tristan and his amazing journey, please visit our family web site at www.tristangraham.com.