Yep, you can tell it's a New Year! Already the latest and greatest weight-loss supplements are hitting the radio and TV ads….and already my in-box is filling with questions about them….which one is best? Which one do you recommend? Have you heard of……?
Answer: None, none, and yes, I've heard of them all.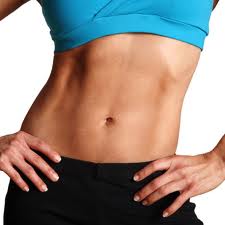 But what's nice to hear is that not one of my current Healthy Living Program clients have asked me yet about them (or maybe they're too scared, because they know what I'll say….)!. I've had a few questions from my new batch of 10 Week Best Shape and 12-Week Advanced Best Shape gals, but that's normal. They haven't been through the works yet…not with me anyway.
So if you're looking for the quick fix solution, go elsewhere. But if you're looking for lasting change, a sexy, tight body, TONS of energy and the chance to change your body year after year, then come shat with me! Or join my Lift n Lose class at Panorama. Or my 10-Week Challenge that starts in 4 days!
As a gift, I am putting all my clients  on my 7 day New Years Body / Mind cleanse, including my new Challengers! ….we started 2 days ago, and already, they're feeling better and better, and dropping the weight (yes, there is that transition phase and some of them are releasing a lot of physical and emotional stuff…that's the liver cleaning up!). We've got videos, eating plans, a shopping list…and we're even doing daily meditations, which honestly, I was a little nervous putting out there, but they LOVE it! Cool! Welcome to MY world ladies!
Ladies, pledge to take care of yourself this year, the real way, with quality training, clean foods, and pure supplements. And work on your inner world too…that's sooo important. Because I know all too well, with my own journey, that the perfect life is NOT about having great arms or a tight butt.
But that's kinda nice too!
Happy New Year all! Onward….
karen
PS Welcome all my 10-Week Best Shape Challengers to the program…we kick off in 4 days! Please check your email for your sign in and I'll be measuring bodyfats on Friday and Saturday. Let's have some fun with this, ok?