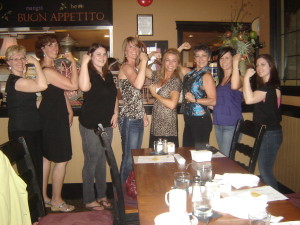 With over 30+ years in the fitness business, as a coach, athlete and competitor, Karen has been training women from all walks of life through her various online coaching programs, using her Warrior Woman philosophy, that states that we strive for progress, not perfection, and we live by certain inner truths, and we honour the ebbs and flows of our bodies and our lives.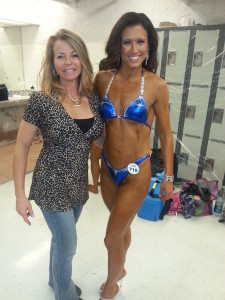 What if I am vegan / paleo / vegetarian? We are all different, with different tastes and preferences: it doesn't matter, because Karen fits the program to the client, not the other way around. And she introduces her lifestyle clients to her popular and successful Lean For Life Training, Nutrition and Metabolism Program (only available with the Platinum Level Membership).!!
Biofeedback makes up an important part of programming (depending on your program choice). We listen to your body to see what is working and what is not. Every client is different, but consistency and trust creates your SUCCESS!
Am I TOO OLD? NO WAY! When we were in our 20's or 30's, our bodies were very different indeed! Our metabolisms were strong, our bodies were flexible, and eating was so much simpler in those days. Our lifestyles were very different too: we had more time, fewer stressors, and life seemed simpler somehow.
As we moved along into our 40's and beyond, our bodies and our lives changed. We have slower metabolisms, our digestion is impaired, and we are not as 'tight' as we used to be. And we have hormonal issues, we aren't as flexible as we used to be, and we may have developed an unhealthy relationship with food. What's a mature woman to do?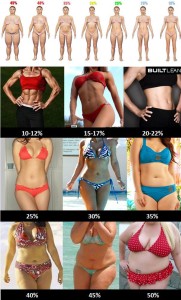 You CAN reverse Father Time, regardless of your age! You can enhance your metabolism, enjoy your food again, lose excess fat, and build shapely, sexy muscle.  It just takes consistency, and it MUST combine weights with proper eating and a strong mindset!
See Sally's SUCCESS STORY!
See Aaron's SUCCESS STORY!
See Jane's SUCCESS STORY!
"I wanted to see how far I could push myself and needed my health to be top priority, so Karen was the only choice for me. Karen's Power-UP! Platinum Level Program was extremely personalized and she was always there for me, helping me and encouraging me through the whole process.  With Karen, I had amazing results.  I never once felt like I was starving or had to do lengthy cardio sessions.  Karen's down to earth attitude and kindness were just what I needed to be successful.  Thanks Karen!" – Jane Henson
.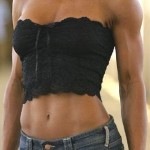 REAL Eating and SUCCESSFUL Weight Loss!
There is so much conflicting nutritional info,  most of it is unscientific and without merit, especially for the aging woman. Such 'cookie cutter' diet plans and prescribed 'labelled' eating ways will LOWER our metabolisms, increase fat, and will NOT create a strong, lean, functioning body! We need to EAT with FREEDOM!
Karen also offers her unique LEAN for LIFE Metabolism Program, including the Cycle Diet, to STOKE your metabolism and give you a working eating plan for LIFE! Stay lean, shapely and on track every, single, day! With regular re-feeds (Yep,. you get to eat whatever you want!!)  This unique eating program is reserved for women who really want to reach for the stars, want to stay lean, and want to enjoy pain-free eating that include delicious re-feed meals throughout the week! NO more living with food denial! (You must be willing to COMMIT to this level. Karen will assess your readiness. For more info, CLICK HERE!
With the LEAN for LIFE Metabolism Program, no more weighing or counting…anything goes for these meals…pizza? Chocolate cake? Ice cream? You bet!) Because with THIS program, if done with diligence, is a LIFESTYLE EATING PROGRAM that is enjoyable, AND keeps your metabolism stoked, and your body tight and LEAN….for LIFE! (Please note, given the nature of this program, this is only provided in the Platinum Membership level. Because this is a LIFESTYLE eating program, NOT a one-off!).
REAL Training! The ONLY training regime that will create a lean, shapely body, sexy curves, a strong metabolism and immune system, –  is weight training! We do it the Warrior Woman Way! Specifically for the 40+ woman! Never mind the cardio, the long distance running, BURPEES – YUCK! The answer is in the iron. We'll show you how to TRAIN your AGE!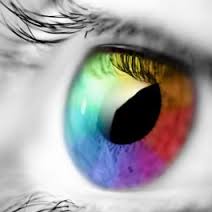 Our Spiritual Health And what about the Spiritual component? Yes,tending to our spiritual (and mental and emotional) health is paramount to the success of any fitness / lifestyle program! Karen blends this into all her programming, a MUST for today's woman!
YOUR 3 Coaching Choices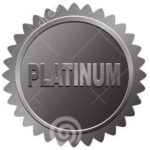 PLATINUM Level Programming:
Complete Lifestyle Programming, with personalized, full on support, which includes the LEAN FOR LIFE Metabolism Program! – $659 + $100/month on-going, with valid credit card.  Click here to Join the Program!
For current Warrior Woman members, please Click here to receive a 50% discount on Sign Up!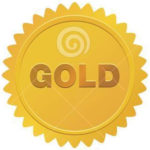 GOLD Level Programming: (One time payment)
Three month Eating / Training Program – Initiation fee – $359, then $150 for each of the remaining two months. Total – $659. Click here to Join the Program!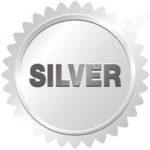 SILVER Level Programming. (One time payment).
Eating Plan – $199.
Workout Plan – $199.
Eating + Workout Plan – $379 (savings of $21). Click here to Join the Program!
Click here to Purchase the Eating OR Workout Plan!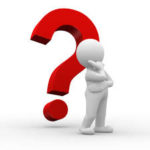 Do you have more questions for Karen? If you purchase a program within 15 days, your strategy session will be refunded. Click the button below to book your 30 minute Strategy Session Today!