Energy is everywhere. It's in all living things, and emanates out. The healthier the foods / environment / person, the bigger the aura. Som epeople 'feel' the auras, others can 'see' it.
But for the rest of us mere mortals, we can use Kirlian Photography to show us the way.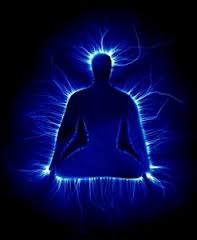 You, meditating….isn't that amazing?