When it comes to creating an awesome body and a great life, it takes more than eating well, training consistently and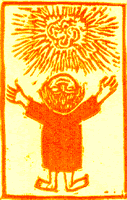 stretching….in fact, you've gotta have health and wellness on all levels.
It's all in how you live in your head….really! How you see, what you feel, what you believe in! This is what Warrior Woman come to learn…
It's all explained in your HLP Seminar, The Four Tenants of Health and Wellness. Here, we also touch on Universal Laws (including the all-powerful Law of Attraction) which we'll delve into in more detail as we move thru the HLP program over the next few months..
All of my Seminars are regularly $19.99 but they're FREE in your HLP Membership.
This video's about 30 minutes, so grab your coffee (or wine) and relax! You won't find this kind of info in any other exercise, eating and healthy lifestyle program…I guarantee it!
Seminar Transcript Here!
Having technical trouble? Check out the Questions? tab on the home page or go HERE.